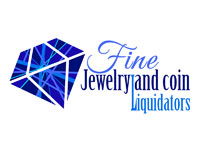 Weekly Auctions of Exceptional Items
Upcoming Auctions
Reviews
Past Auctions
Record Results
Bidder Reviews for Fine Jewelry and Coin Liquidator (97)
8 Latest ReviewsSee All
Daylene
Loma Linda, California
lisa
Gledswood Hills, Australia
Excellent service
smooth and easy transaction. All information was accurate. Very happy with purchase.
Strong customer support
The customer support is readily available and worked with me.
Jewlery without a snag!
They were great!
Kathleen
Exeter, New Hampshire
Fastest shipper yet!!
I know it's US but they win... beautiful piece; I phoned them prior to receipt to check shipping address. Forgot about time difference-I am on east coast-and the call was answered immediately!! Everything good-et voila, I have it.
Michael
Sunnyvale, California